Father charged with murder over death of six-month-old baby Beau
Brisbane Times
Tony Crockford
August 3, 2020
The father of six-month-old boy Beau Frank Bradshaw has been charged with murder and grievous bodily harm over the Queensland baby's death.
Paramedics were called to a home in the central Queensland city of Mackay about 2pm on Tuesday, June 2, where the infant was found unresponsive.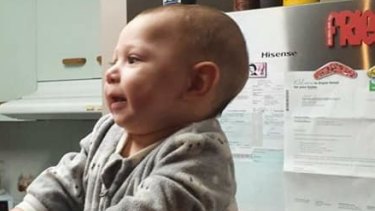 Detectives arrested the 24-year-old East Mackay man on Monday afternoon and he was charged at Mackay Police Station. He is due to appear to appear in Mackay Magistrates Court on Tuesday.
Detective Acting Inspector Mick Searle said investigators would allege Beau suffered a traumatic brain injury and other internal injuries.
A crucial part of the "detailed, thorough and at times difficult investigation" was confirming Beau was healthy at Illawong Beach between 9.30am to 11am on June 2, and determining what happened between then and an ambulance being called later that afternoon, Acting Inspector Searle said.
Detectives consulted with doctors from Mackay and Townsville hospitals as well as specialists from the Queensland Children's Hospital during their evidence-gathering process.
Acting Inspector Searle said last month there was no history between Beau's family and the Department of Child Safety prior to the baby's death.
Beau's remaining family were "understandably very upset" after being told of the arrest and they continued to deal with "a very traumatic experience", Acting Inspector Searle said.